Available now in our web store! We ship worldwide!
Bass, reinvented!
Sodapop offers a compact portable wireless speaker with the ability to connect to its own carrying case or any other suitable plastic bottle.
This gives you louder music, twice as much bass, and an overall superior sound.
Small size!
Travel-friendly speaker that fits
everywhere. Use the included bottle
as a protective carrying case.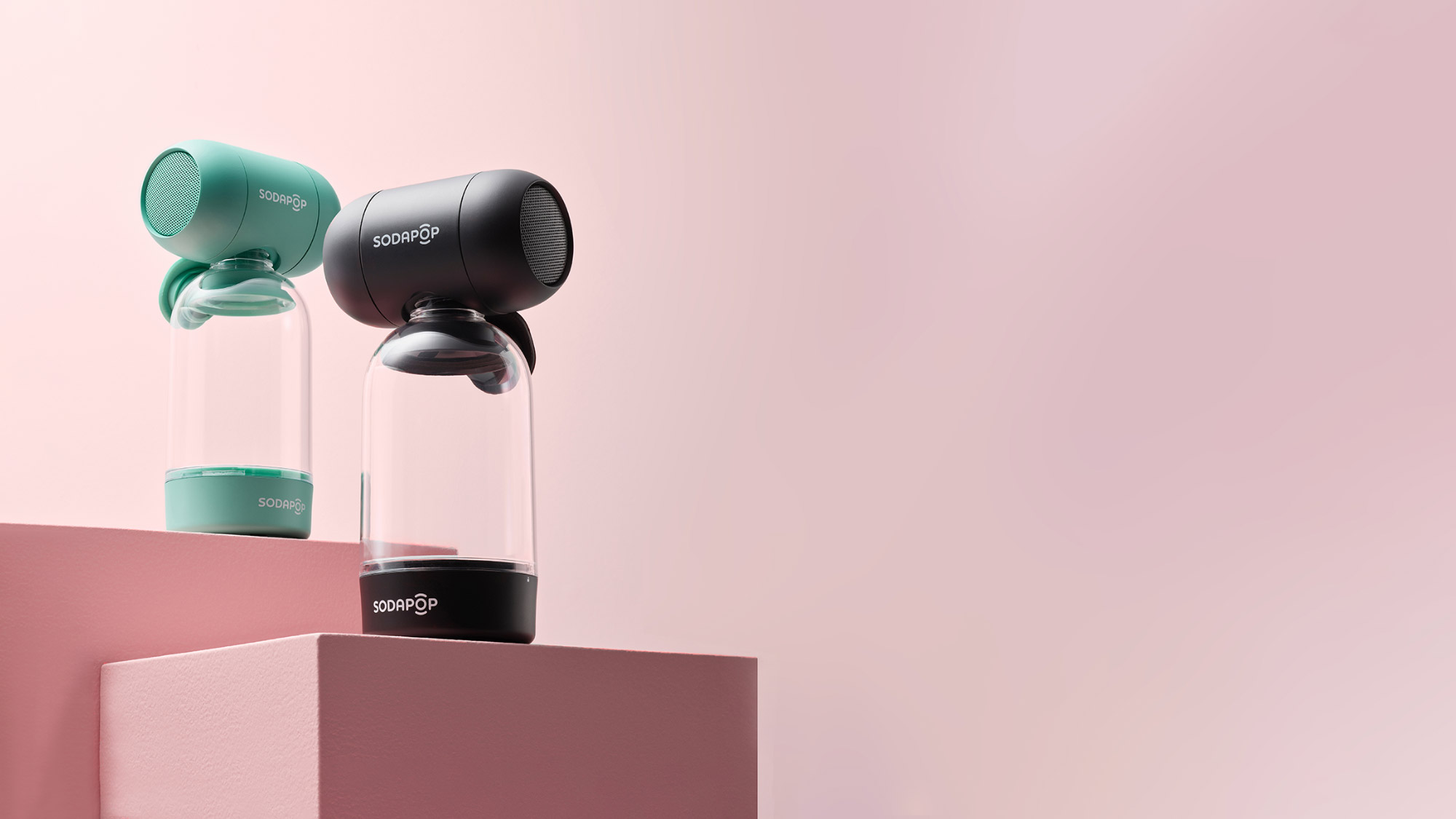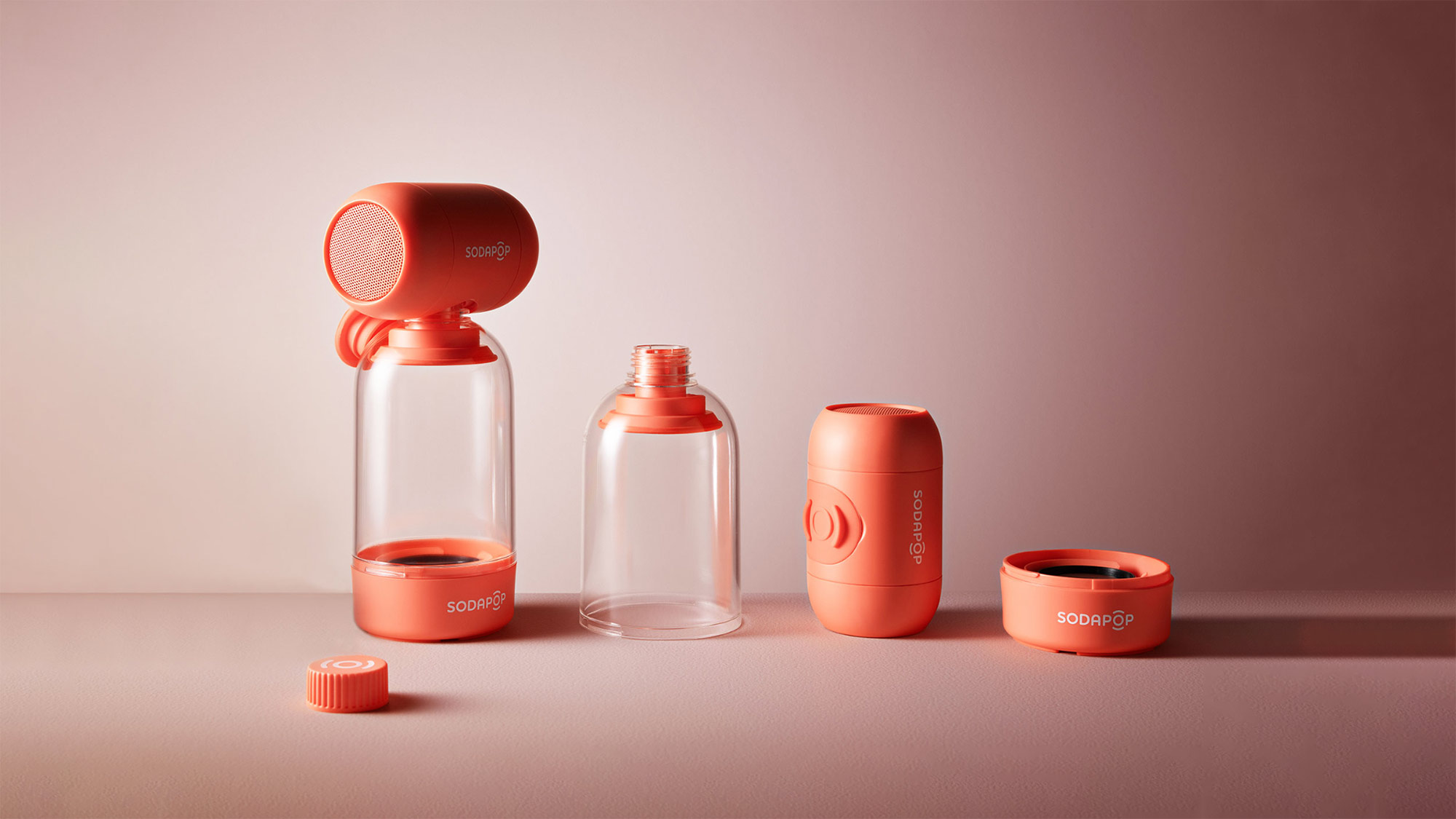 Reuse & Connect
Connect a regular plastic soda or
water bottle with standard threads
to double your bass!
Smart design!
Functional & clean
Scandinavian design
with a playful personality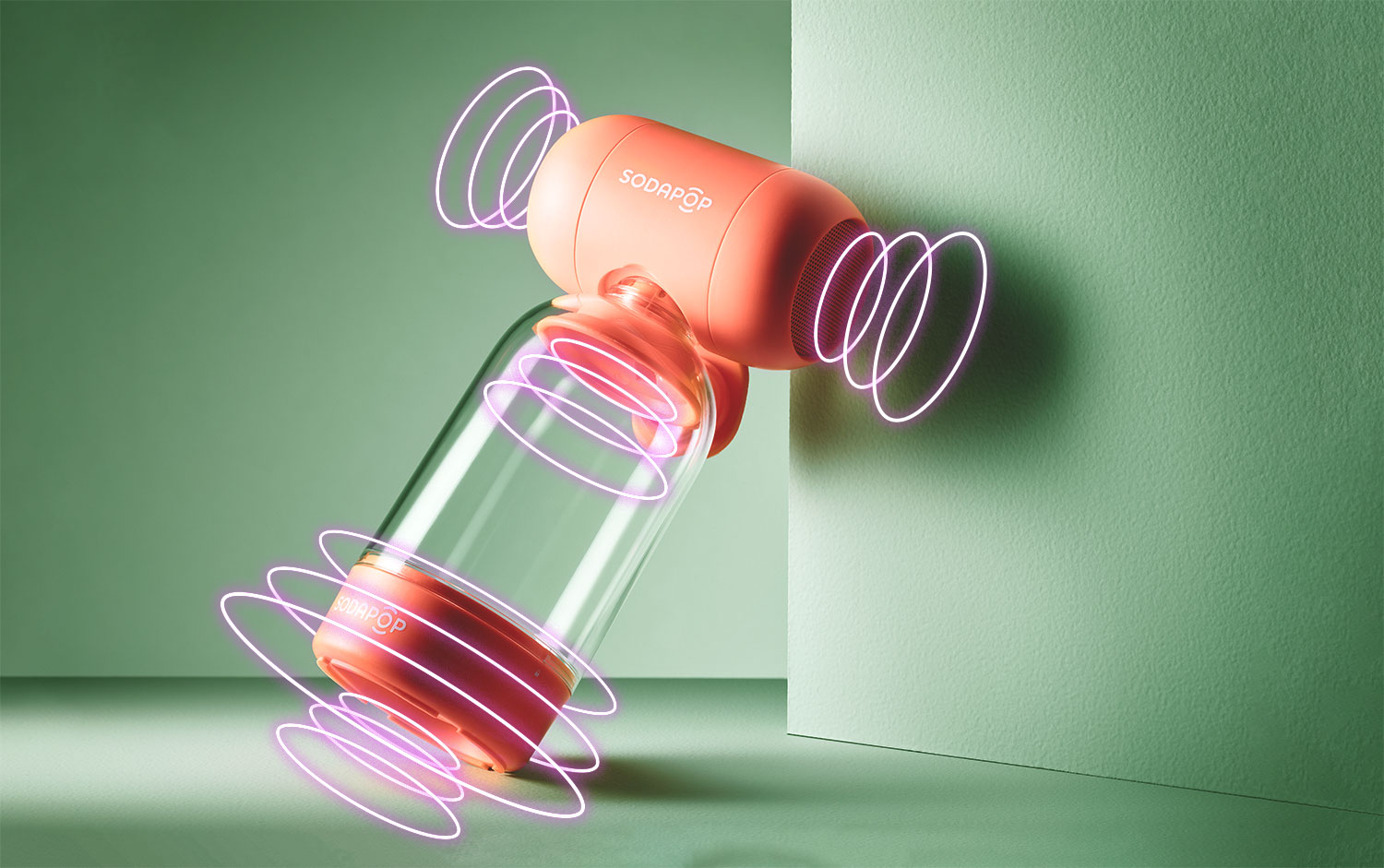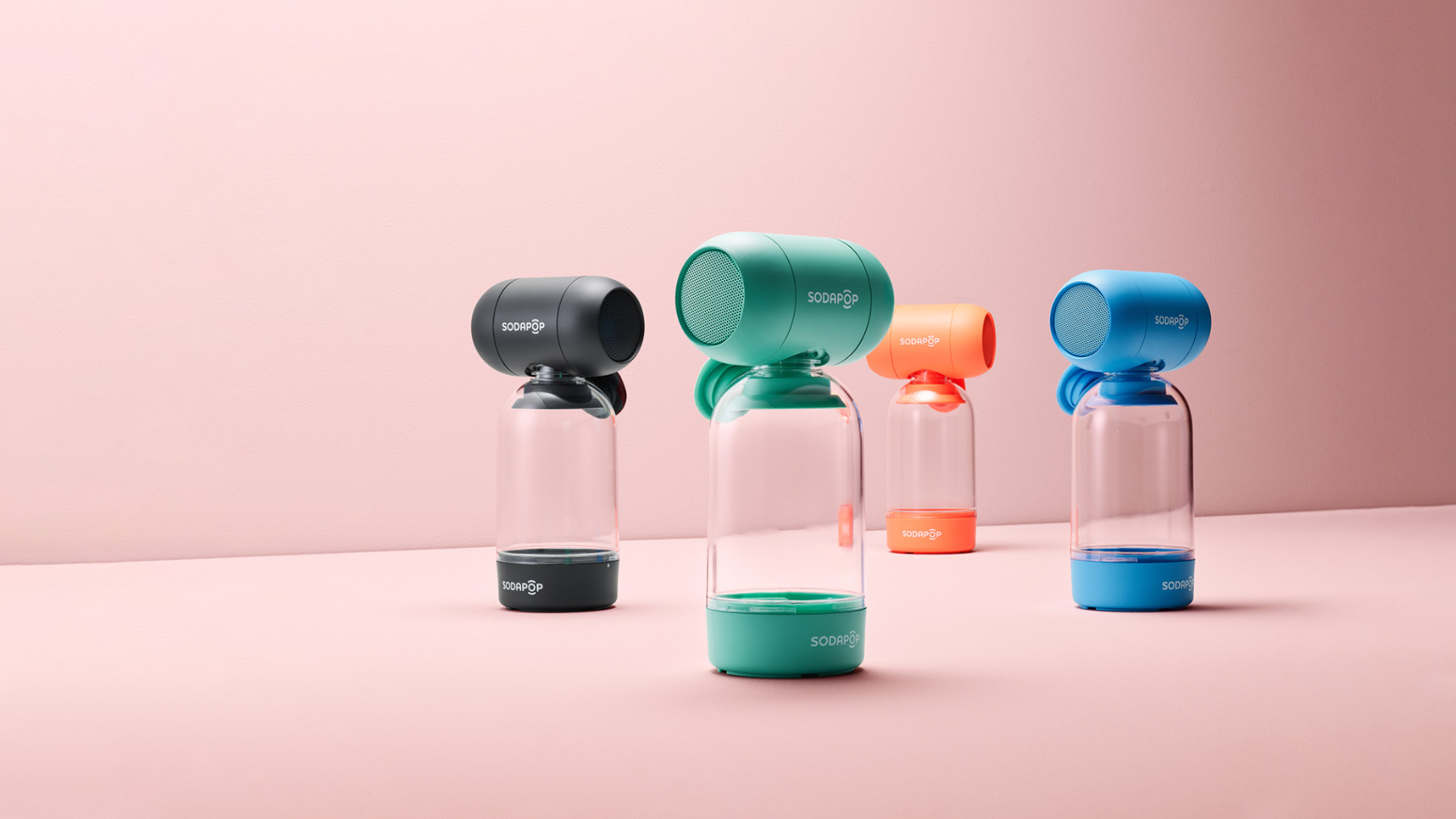 Long battery time
Enjoy up to 30 hours of nonstop
music with awesome sound
and deep bass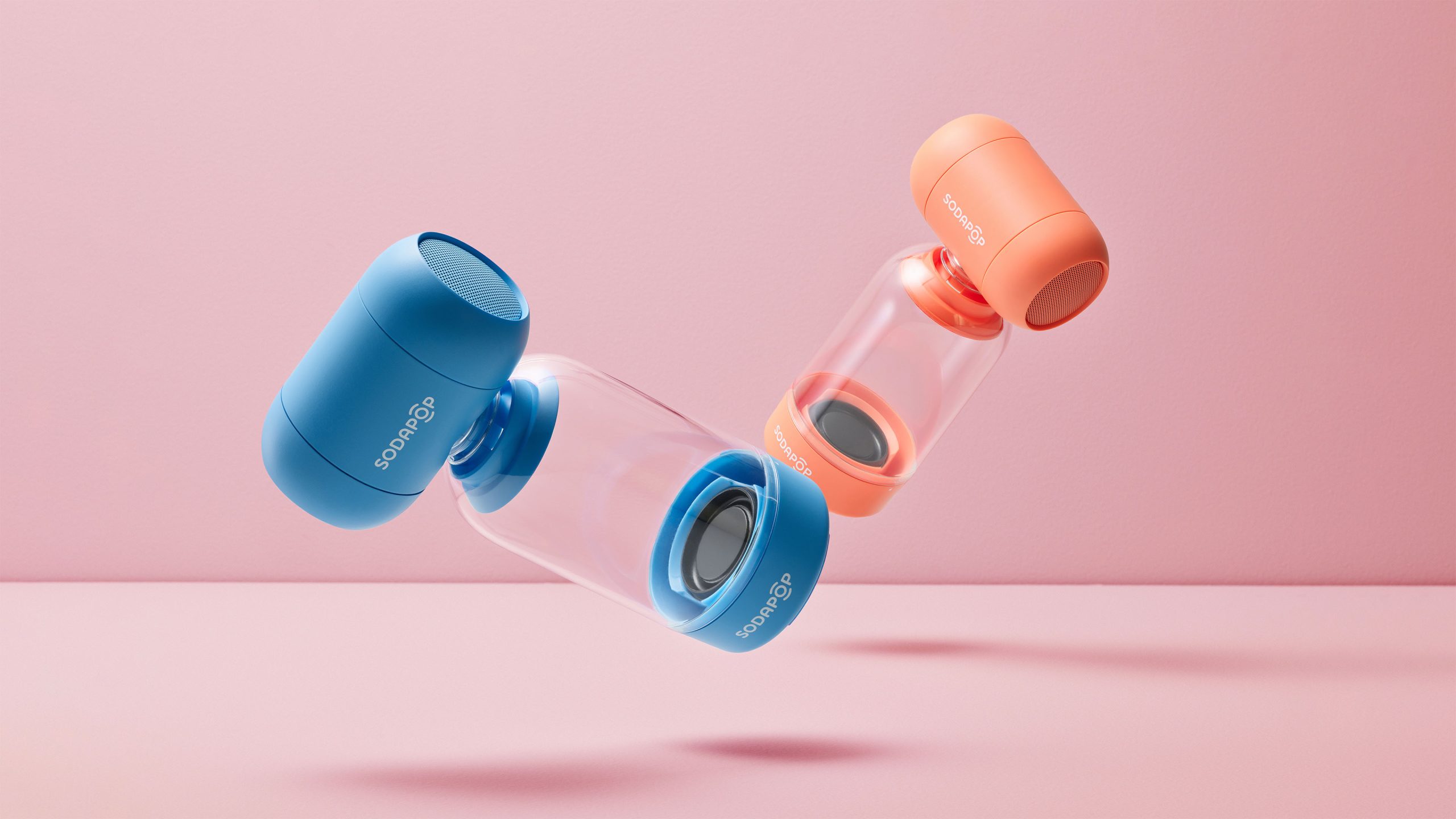 Double the bass!
Just by connecting a bottle, the Sodapop will increase the bass by 10-decibel!
For the human ear, this will sound approximately twice as loud. In other words, the Sodapop speaker can generate twice as much bass just by connecting an empty bottle to the speaker.
We have tested the Sodapop in professional sound labs and the results are exactly what we were aiming for:
When connected to a bottle the Sodapop speaker delivers increased sound volume throughout the whole audio spectrum.
This results in the feeling of "warmth" in the bass without loss of definition.